Landscaper/ Flatbed body
Bison Hooklift Solutions Flatbeds are designed to be a customizable ultimate solution for your most complex applications. This spec sheet is for our common flatbed that we manufacture. Almost every item on the list could be customized to your specific need. Feel free to give us a call to discuss all the options.
We understand that not all needs can be met perfectly with cookie cutter solutions. That's why we offer customized containers built to your specific needs and specs. Call us with your customized specifications today!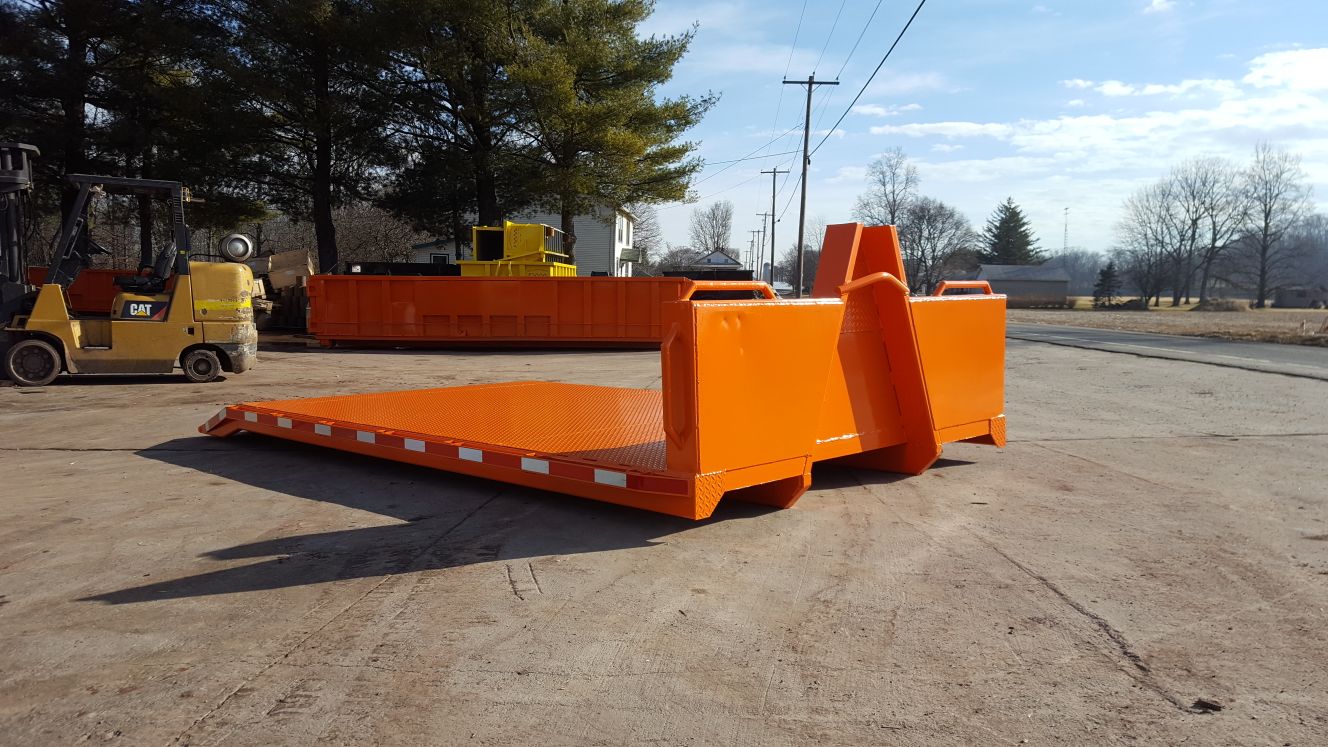 Standard Flatbed Specifications
Product Part: Standard Flatbed
Floor Plate: 3/16" Diamond plate
Cross Members: 3'' Structural Channel on 16'' Centers
Side Rails: 2" x 6" x 3/16'' tubing
Gussets: On every channel
Main Rails: 6" x 2" x 1/4" Structural Tubing (Upgrade Available)
Wheels: 8″x8'″ Heavy Duty Ground Rollers on the Rear end (Not applicable on flatbeds equipped with dovetails)
Wheel Brackets: 1/2" Plate
Wheel Axles: 1-1/2″ Solid Round with Grease Fittings on rear
Bull Noses: 1-1/2'' Plate
Guide Rollers: 4"x4" Solid tubing with grease fittings
Roller Arms: 1/2″ Plate
Roller Axles: 1-15/16" Round Bar with Grease Fittings
Hook Plate: 1/2″ Plate 12" x 38" Welded Solid Rail to Rail
Cable Hook: 1-1/2″ Plate Inserted through hook plate, and welded fully on both sides
Bulkhead: 10 Gauge
Bulkhead frame: 2" x 6" x 3/16" Structural tubing
Stake pockets: 3/16" formed pocket
Rubrail: 3/8" x 2 ½" flat bar
A-frame: 2" x 6" x 3/16" structural tubing
Paint: Black, IH Red, BFI Blue, Cat Yellow, Equipment Orange. (Custom color options available)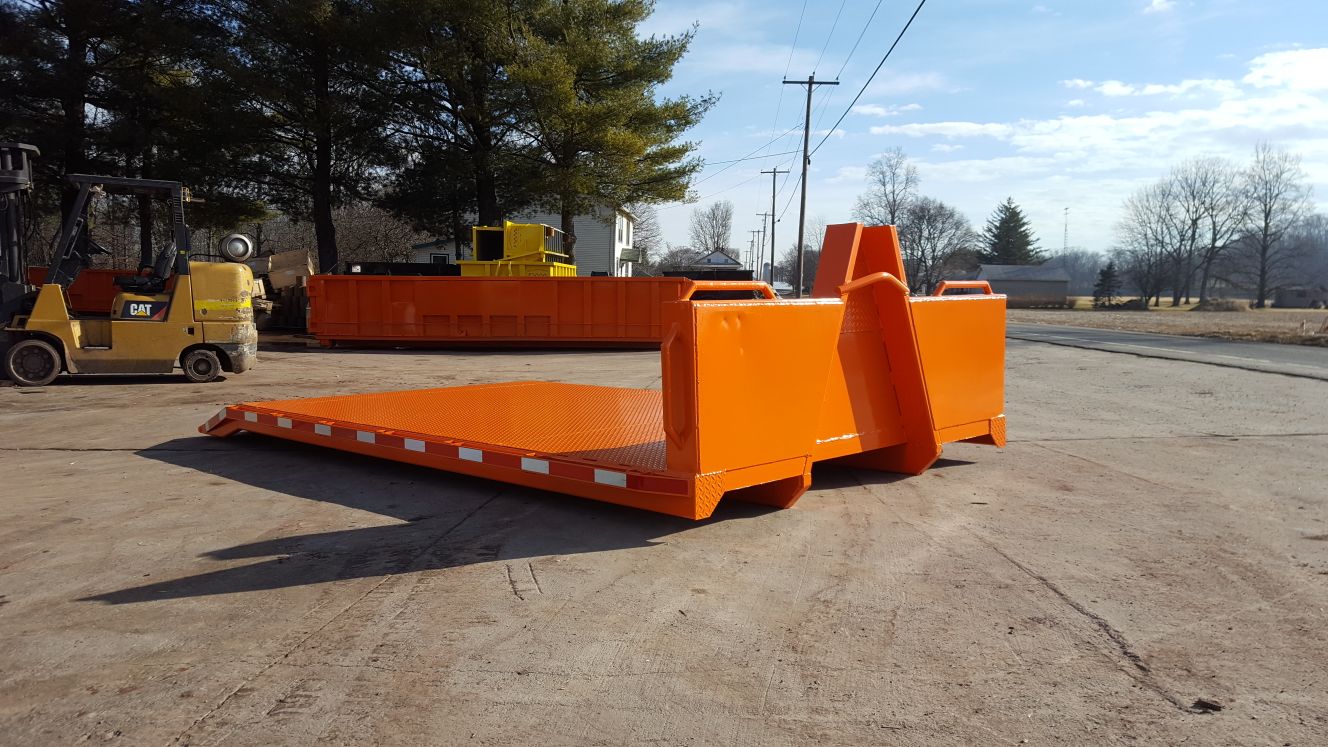 D- Rings
Recessed D- Rings
Sliding Strap Rails
Dove Tail
Beaver Tail
3′ Ramps
Winch Plate
Tool boxes
Chain boxes